History of the Glacier Springs Community in the Mt. Baker Foothills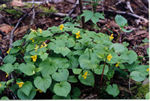 The Glacier Springs subdivision consists of 283 lots and covers approximately 120 acres in Whatcom County. The lots were originally developed and sold by land developer, Glacier Springs Enterprises, in the early 1970s. The Glacier Springs Property Owners Association (GSPOA) was incorporated in 1971 and was organized as a non-profit community association comprised of the individual property owners.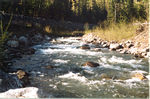 The first year of operation for the GSPOA was 1973-74, and was "quite an active and hectic one", according to the 1974 annual report. In that first year, the Architectural Committee reviewed and approved the plans for eight cabins for a total of twelve cabins.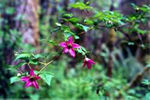 Through the years, the GSPOA has endured numerous interesting and colorful challenges including (though certainly not limited to) Canyon Creek flooding, wind storms and plentiful negotiations with our logging company neighbors. Our community remains strong and continues to grow. We now have more than 110 cabins in Glacier Springs, with more under construction.